Q2 Market Commentary
July 14, 2022
The 2nd quarter of 2022 was mostly negative for stocks and bonds as the markets reacted to the highest inflation rates since the 1980s. The Federal Reserve has responded to the rising inflation numbers by increasing the Federal Funds Rate by 0.5% in May, then another 0.75% in June to set the target rate between 1.5% – 1.75%. At this point, further increases look inevitable as the Federal Reserve tries to slow down inflation. The Federal Reserve had been slowly increasing rates from 2016 through 2019 as the economy expanded, but dropped them to near zero in 2020 to respond to the global pandemic. The last time they increased rates this aggressively was in 1994.
Normally when stocks start to decline, there is a "flight to safety" and bond prices go up as investors sell stocks and buy safer investments like bonds. This year has been different however because when interest rates go up, bond prices go down. When investors think that rates are going to continue to climb, the bonds get priced down respectively to where they think rates will eventually be – which may or may not be the actual future rate.
There is still good news out there. Unemployment is still low, production seems to be ramping up as pandemic recovery takes place, and supply chain issues seem to be getting a little bit better.
For the quarter, large U.S. companies represented by the S&P 500 Index lost 16.1% and are down 19.9% for the year. Small companies represented by the Russell 2000 lost 17.2% and are down 23.4% for the year. International stocks represented by the iShares MSCI EAFE Index lost 14.5% for the quarter, and 19.5% for the year. The Barclays US Gov/Credit 1-5 Year Bond Index was down 1.1% for the quarter, and 4.5% for the year.
Our team has been working diligently to rebalance portfolios, sell declining investments for tax loss harvesting purposes, and doing ROTH IRA conversions to take advantage of declining values. We believe the portfolios are still well suited for the long-term, and recommend clients stay the course.
Thank you for trusting Petersen Hastings to help you reach and sustain your financial goals.
Petersen Hastings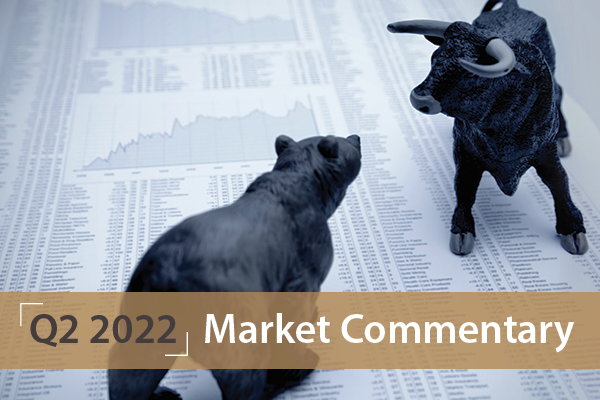 Author:
Scott Sarber, CEO | Sr. Wealth Advisor